How do I unauthorise my browser for push notifications
Push notifications are coming to Simply Remind Me in 2023.
Push notifications can only be sent to your web browser when you tell your web browser that Simply Remind Me is allowed to send you notifications. This authorisation is stored in your web browser.
If you no longer wish to receive push notifications, you can remove Simply Remind Me's authorisation so it is no longer allowed to send notifications to your web browser.
Google Chrome
In Chrome, browse to Simply Remind Me. You don't need to be logged in.
Click the secure lock in the address bar:

Click on Site settings: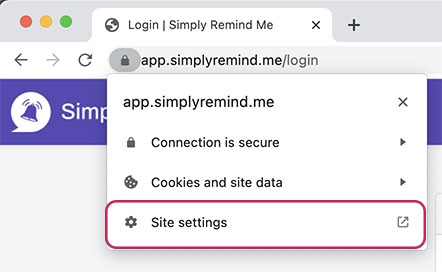 Find the notifications section and select either "Ask (default)" or "Block" from the list (it will currently say "Allow".)
We recommend you change this to "Ask (default)" - if you change your mind later, you can then re-authorise your browser from within the Simply Remind Me app. If you choose "Block", you will have to navigate back to your browser settings to re-enable push notifications.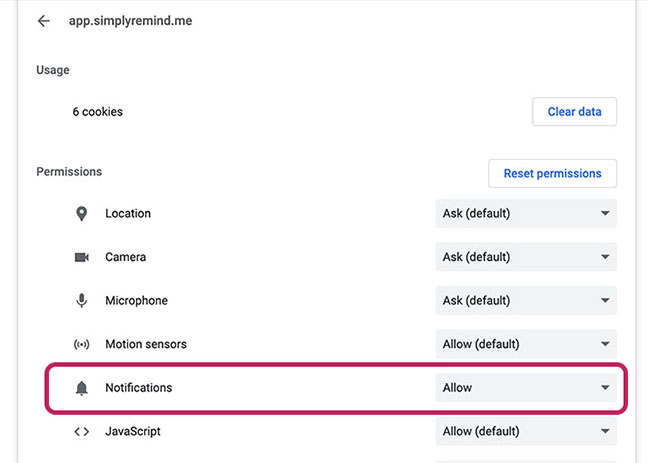 Mozilla Firefox
.
Microsoft Edge
.